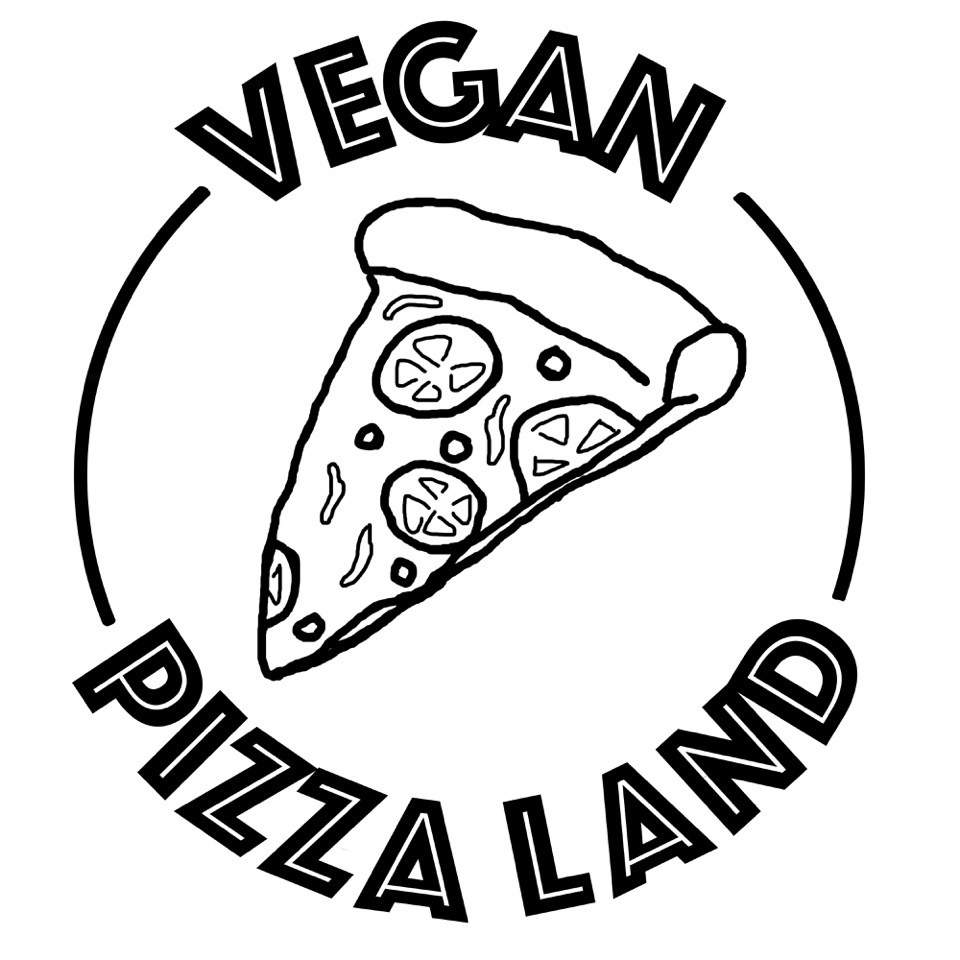 VEGAN PIZZA LAND
CATERING
How it works
From a small dinner party to your big day or large event, Vegan Pizza Land has a catering program to match your needs. Everything we do can be customized to fit your taste and scaled to work within your budget. We'll work with you to create a menu that's just right for your special day. Gluten free options? No problem. Nut allergy? We can do it. If you don't like spicy food, that's A-ok. Just tell us! 
Want to book us for a private event? Get in touch!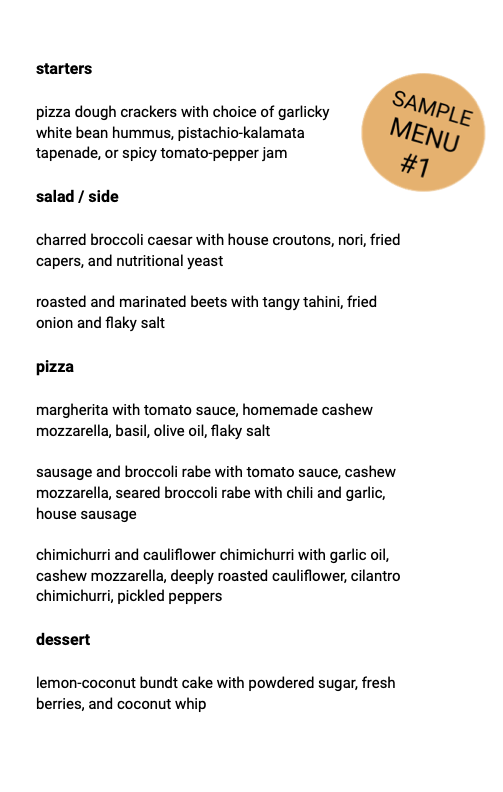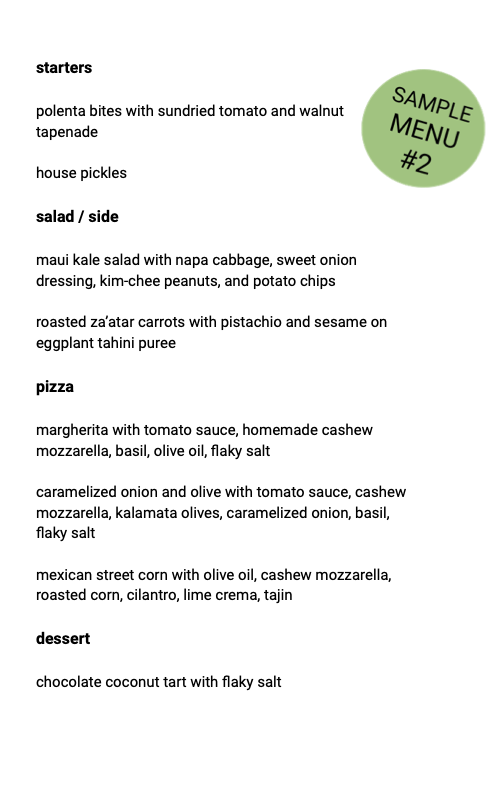 These are example sample menus. Variations will depend on what is in season and your event!